CrossFit Allegiance – CrossFit
Trent and Carmen Post are visiting us this summer from Ethiopia, where they have lived for 7 years. They rehabilitate street children living in the streets. Kids that are the ages of our very own kids, call the streets home. Their goal is to reintegrate them back to their families or create family for them. For they believe every child deserves to be in a loving family.
You can check out more about their organization Make Your Mark that originated in Charlotte NC 11 years ago.
http://myminternational.org/our-story
Metcon
Fight Club (3 Rounds for reps)
3 Rounds, For Total Reps:

1 Minute Thrusters (95/65)

1 Minute Power Cleans (95/65)

1 Minute Box Jump Overs (24/20)

1 Minute Pull-ups

1 Minute Assault Bike Calories

1 Minute Rest
Conditioning
Metcon (6 Rounds for reps)
Every 2:00 x 6 Rounds:

200 Meter Run

Max Kipping HSPU — Until the 1:20 Mark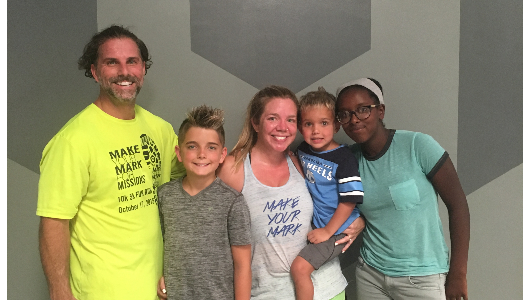 Post Family